Fall is time to dream big and a great time for planting. We have so many good plant choices for landscape projects you can purchase in abundance. Have them delivered right to your doorstep ready for planting day. Read on for highlights of our favorite plants currently available in large quantities for landscapers or those tackling big areas of their own gardens.
Groundcovers
Grassy effects
In the groundcover department we love the tough-as-nails yet strikingly beautiful Japanese Sedge, Carex oshimensis 'Evergold', which is great for massing under trees or prized specimens and offers year-round interest. Carex is such a handy plant for a grass texture in the shade where true grasses would not thrive.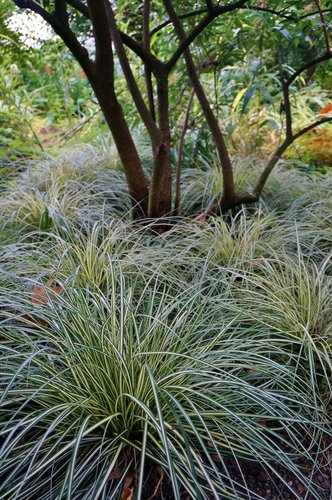 About as black as you can get in the plant world, the sophisticated Ophiopogon planiscapus 'Kokuryu' Black Mondo Grass is a very low maintenance plant and resistant to slugs and snails. It makes such a high-impact combo with grey or chartreuse foliage.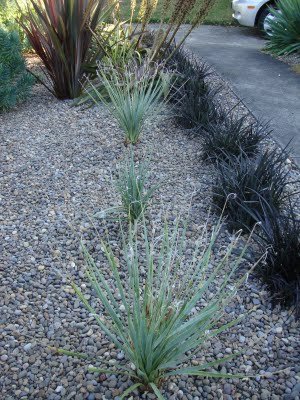 Shop all grass-like plants available in large quantities
Succulents
Another special groundcover choice which is also wonderful in pots or tucked into any bare nooks and crannies is Sempervivum 'Royal Ruby' which is hardy to zone 4 (!!!) and looks stunning looks incredible en masse. In rainy Portland it will transport you to the warmer climes of pink terracotta walls.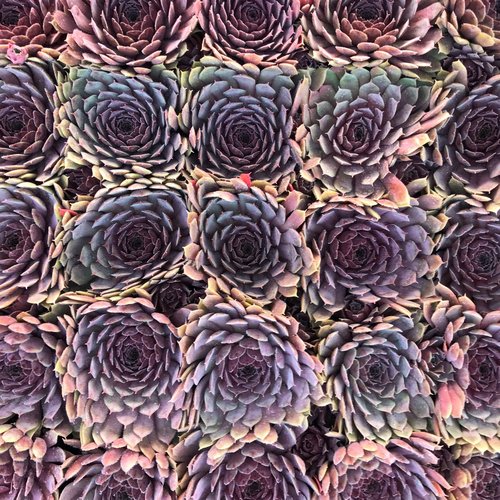 Shop all succulents available in large quantities
Shop all groundcovers available in large quantities
Statement perennials
Bold, glossy, rich, and architectural! And all that before the pineapple flower spikes even emerge. Eucomis comosa 'Sparkling Burgundy'  is so chic and makes an exciting pairing with so many things.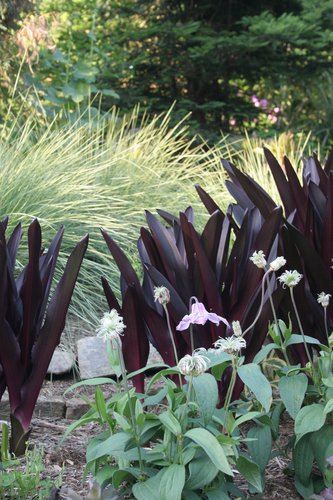 Ogle all the Eucomis varieties
There have been so many gorgeous new Echinaceas developed recently. Echinacea 'Hot Papaya' is an easy-to-grow, low-water coneflower which is a real stand-out in the garden and in the vase. Be sure to leave the pretty flower heads to enjoy for Winter interest. 
Shop all perennials available in large quantities
Hardworking evergreen shrubs
To be honest I'd plant Kleim's Hardy Gardenia in abundance without ever seeing the flowers. I love the shiny, dark, evergreen foliage which adds some solid structure and an heir of formality to the garden. But the flowers really make me swoon and remind me of my childhood on Maui where I used to pluck one to wear behind my ear on the way to school so I could keep the scent with me all day.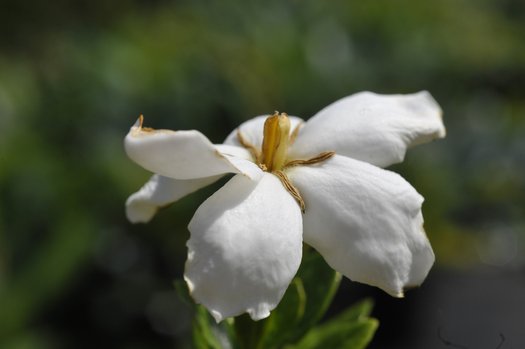 Shop all shrubs available in large quantities
More options for landscapers, botanical gardens, and ambitious home projects
Ready to tackle something BIG? Browse the motherload of plants available in large quantities by variety and current stock.