Read on for 5 hardy plants among our new arrivals that have our heart racing:

Evergreen shrubs
Because now is a good time to think about the garden view after the summer standouts fade, evergreen shrubs top our list for fall planting. These will form the backbone of the garden for us and the wildlife when deciduous plants are sleeping.
1. Daphniphyllum macropodum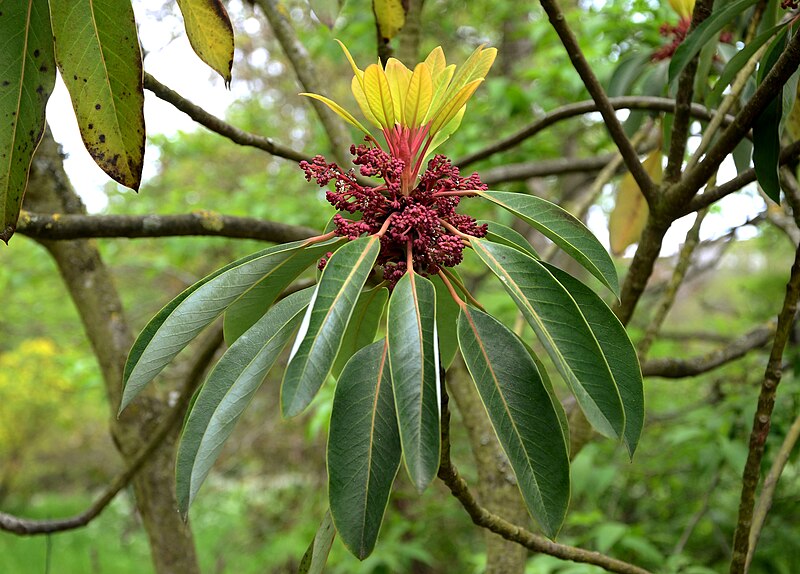 Daphniphyllum macropodum is very popular and hard to keep in stock for good reason. A beautiful broadleaf evergreen with shiny foliage. Get them while you can! 
2. Metapanax delavayi (False Ginseng)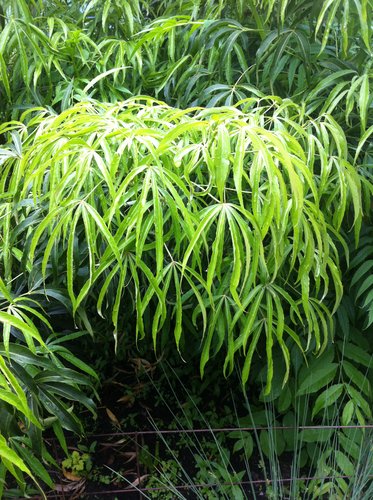 Another of our favorite broadleaf evergreens with a striking palmate leaf shape is Metapanax delavayi. It's perfect in Asian gardens, tropical gardens, and Seussical gardens. Come to think of it, it's just perfect in general.
Metapanax delavayi 'Stout' (False Ginseng)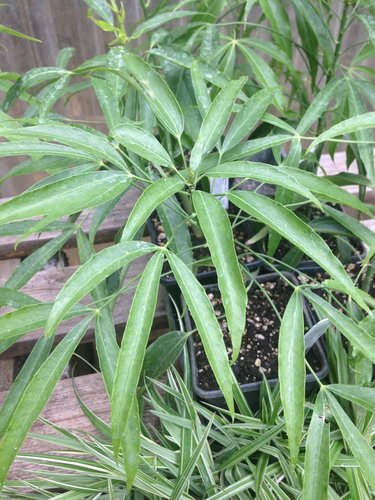 And because you can never have enough, we suggest the Cistus introduction Metapanax delavayi 'Stout'. Graceful and upright. We expect to sell out of both, so if one is sold out, check the other. They are both good choices.
3. Itea ilicifolia (Holly Leaved Sweetspire)

Itea ilicifolia does double duty as an effective privacy screen plus a gorgeous romantic spectacle when in bloom.
Planning ahead for next year's foliage and flower show
Because part of the magic of gardening is dreaming about the future, of course we have a wish list for next year, too.
4. Leycesteria formosa 'Golden Lanterns' (Himalayan Honeysuckle)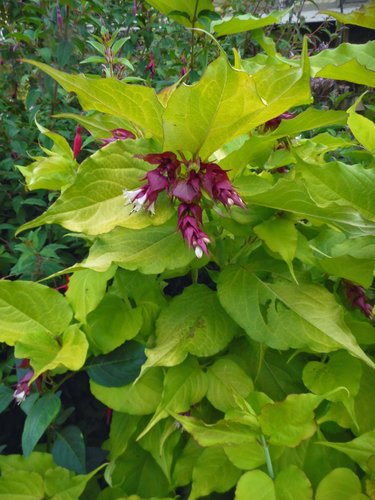 Chartreuse-lovers, come one and all! Himalayan Honeysuckle is attractive enough (to both humans and hummingbirds!) but did you know there's a golden variety too? Check out Leycesteria formosa Golden Lanterns®.
5. Wisteria floribunda 'Rosea' (Pink Ice Japanese Wisteria)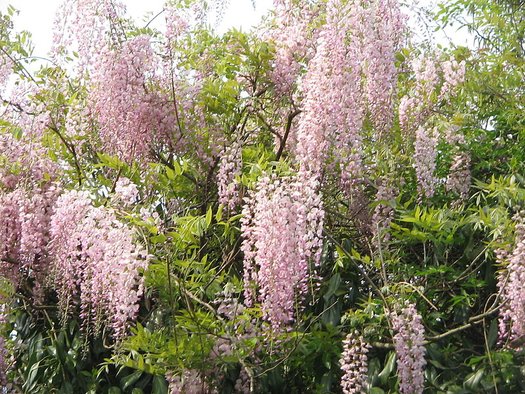 Plant the dreamy storybook Wisteria floribunda 'Rosea' now and give it a headstart for Spring. What a jewel of the garden.