I am a strong believer that when it comes to gardening, rules are made to be broken. Recently my garden was open to 80+ garden bloggers from around the world. The comments I enjoyed the most were ones along the lines of "seeing your garden helped me realize I don't need to pay attention to the rules, they don't matter, I needed to start doing what makes me happy."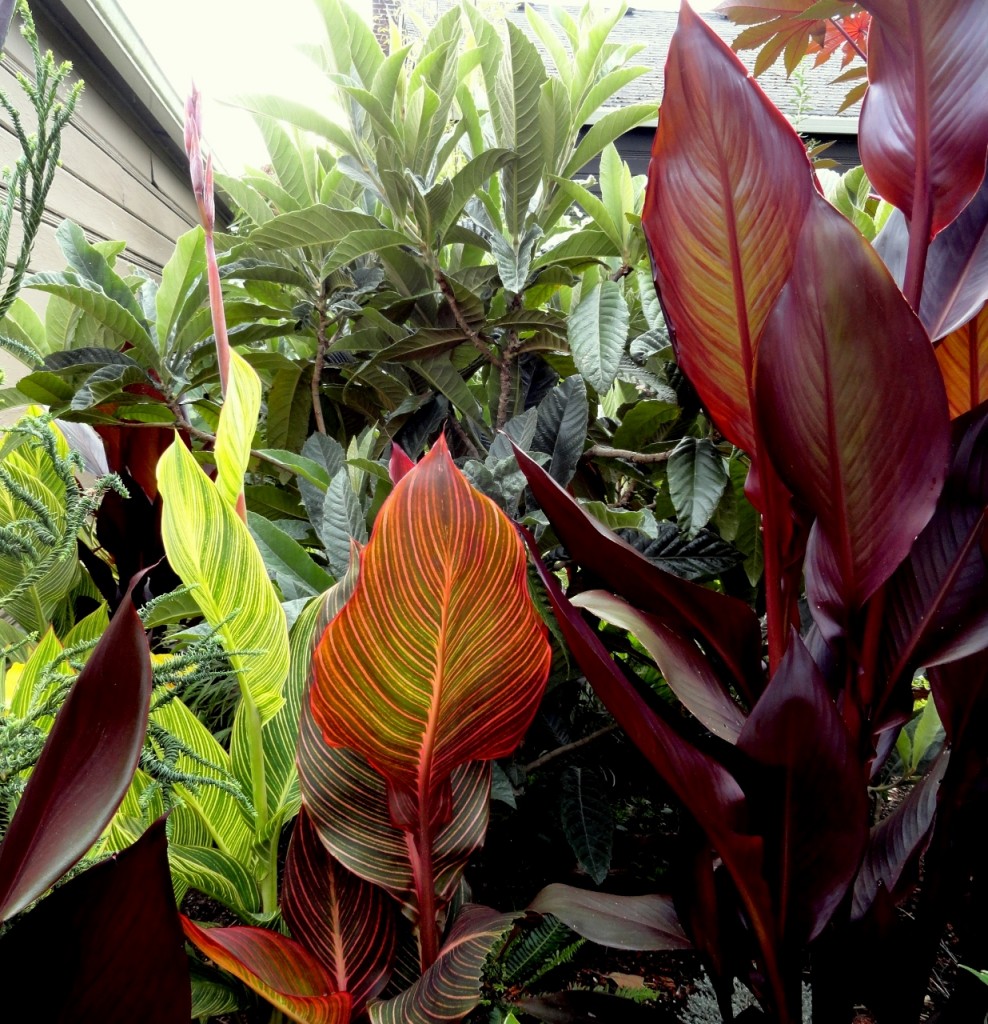 Yes! Gardening is supposed to be fun. Break the rules, push the boundaries and plant whatever makes YOU happy. Some things will die, you'll dislike some areas and have to start over. And yes, some of your neighbors will wonder what in the heck you were thinking. But many things will live, you'll love your garden like never before and passers-by will want to know "what is that plant and where can I get one?"
One of the rules I break regularly pertains to what should be grown in my Pacific Northwest Garden. Why? I have a severe case of plant lust, I want all the cool plants and I'm willing to do what it takes to keep them happy. What if the owner of this garden (below) planted only what's typically seen in his neighborhood? Then we wouldn't have a local landmark Agave salmiana that stops people in the street to stare.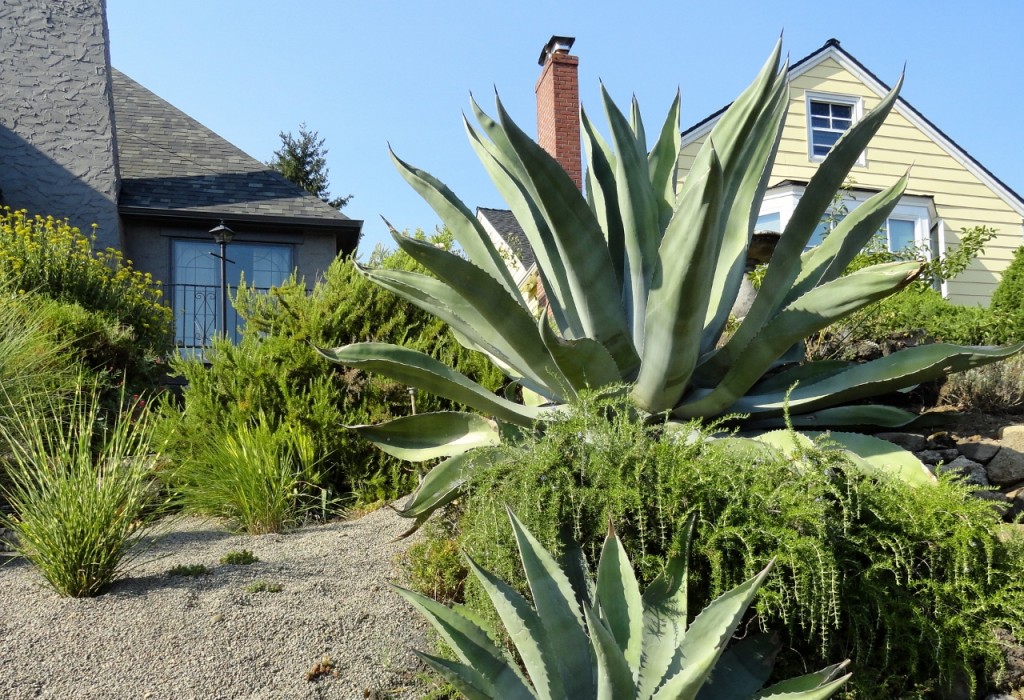 Thankfully he didn't know you "can't" grow agaves in Portland, Oregon. Tony Avent, owner of Plant Delights Nursery, is credited with saying "I consider every plant hardy until I have killed it myself…at least three times." That's the spirit! However it is nice when the plants live, both for the pocket book and gardening morale. By doing a little research and making sure you're giving your plants the things they need to thrive (excellent drainage for those agaves along with plenty of sun) you're setting yourself up for success. Then again sometimes happy accidents occur, like my planting this Agave parryi 'J.C. Raulston' at the base of a winter-drinker Arctostaphylos x densiflora 'Howard McMinn'.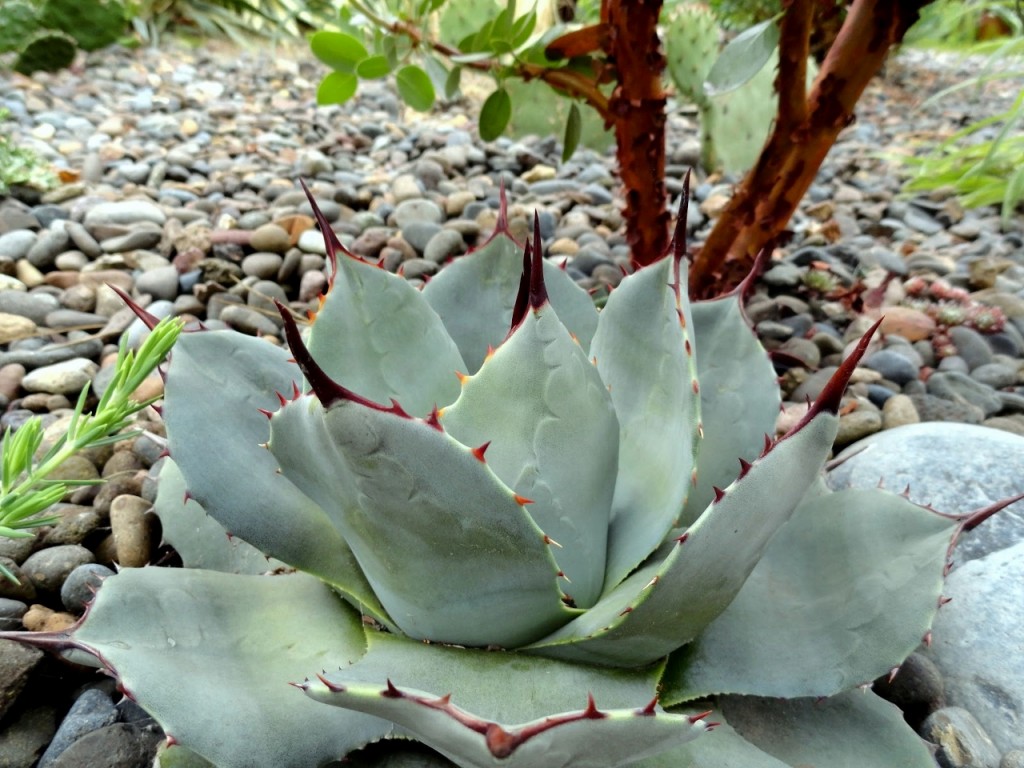 So what are you waiting for? Give that new plant a try!