Big leaves. Dramatic pattern. Fabulous texture. Podophyllum 'Spotty Dotty' is a woodland wonder. And to think, a woman at Hortlandia just this weekend lamented having too much shade. I suggested she try a search on plant lust and filter on "mostly shade." I got 12,505 options!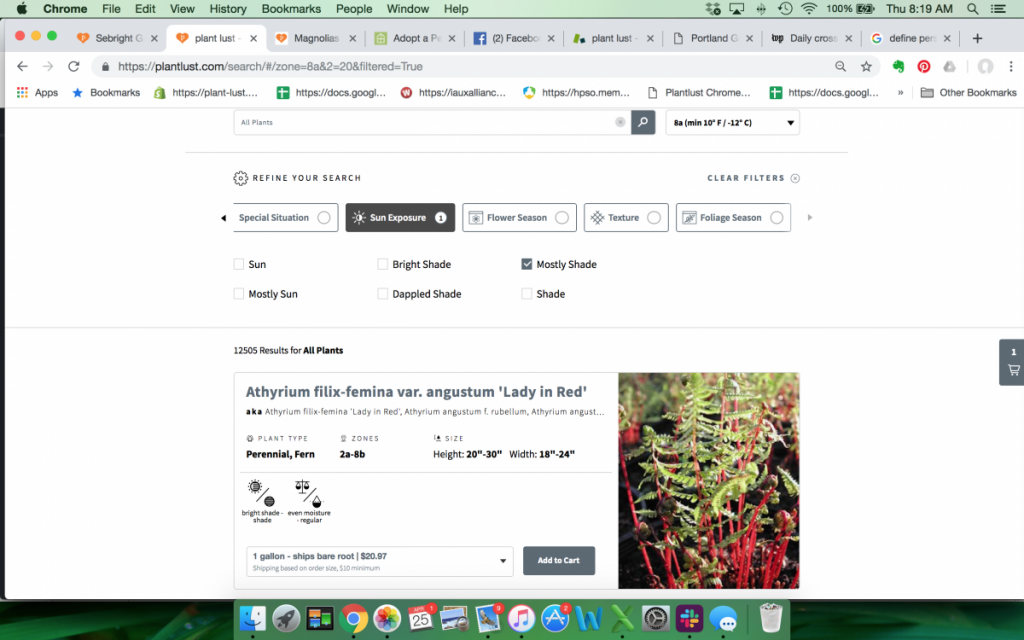 I could narrow the selection more by filtering on specific plant type, shrub or fern, for example. But I digress.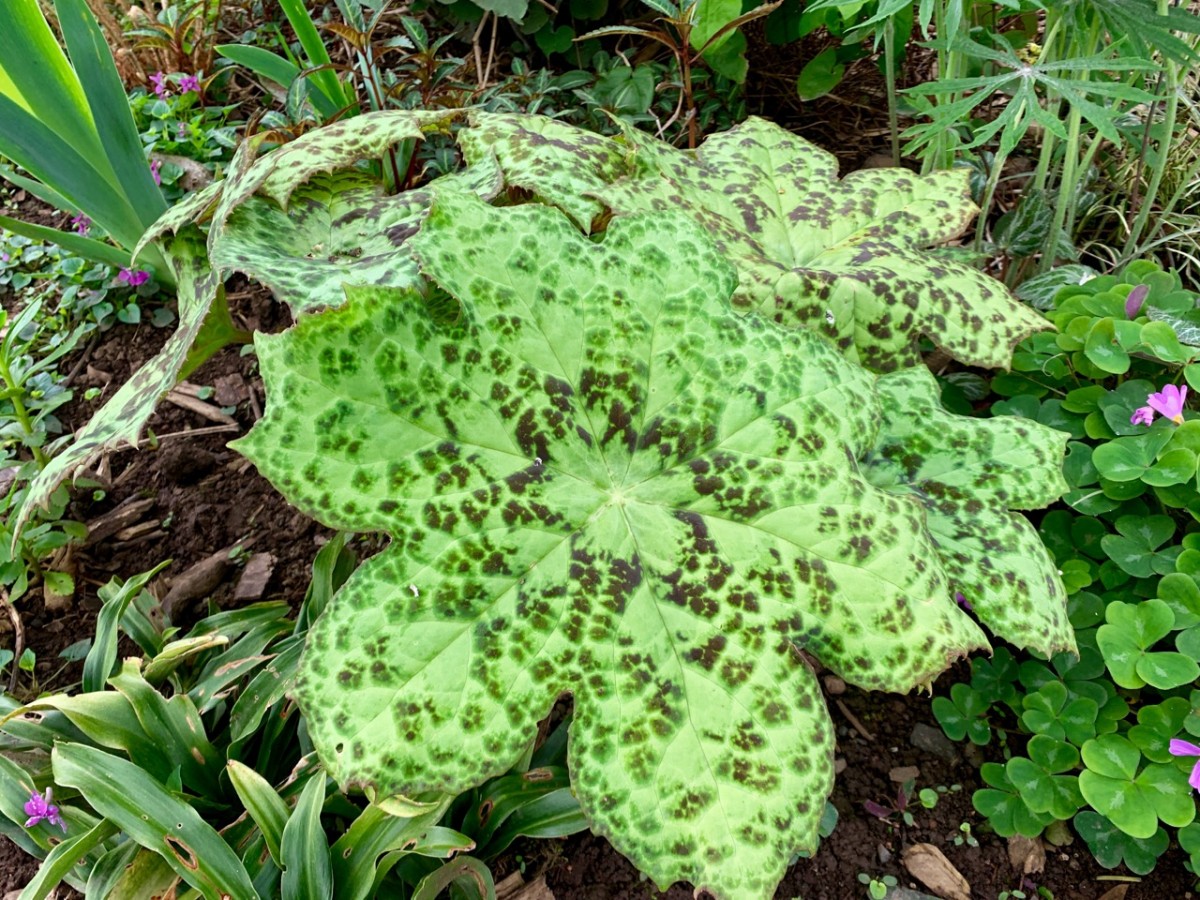 Here's how partner nursery Secret Garden Growers describes Spotty Dotty:
Classy Podophyllum delavayi hybrid for the discriminating gardener or out of control plant collector! 12-18" stems topped with stunning broad, bold palmate leaves intricately mottled with chocolate red markings; large clusters of nodding 2" red flowers below foliage Apr May. Queen of the woodland in humus rich, consistently moist soil in shade! Slowly expands on rhizomes. If you don't have this…you need it!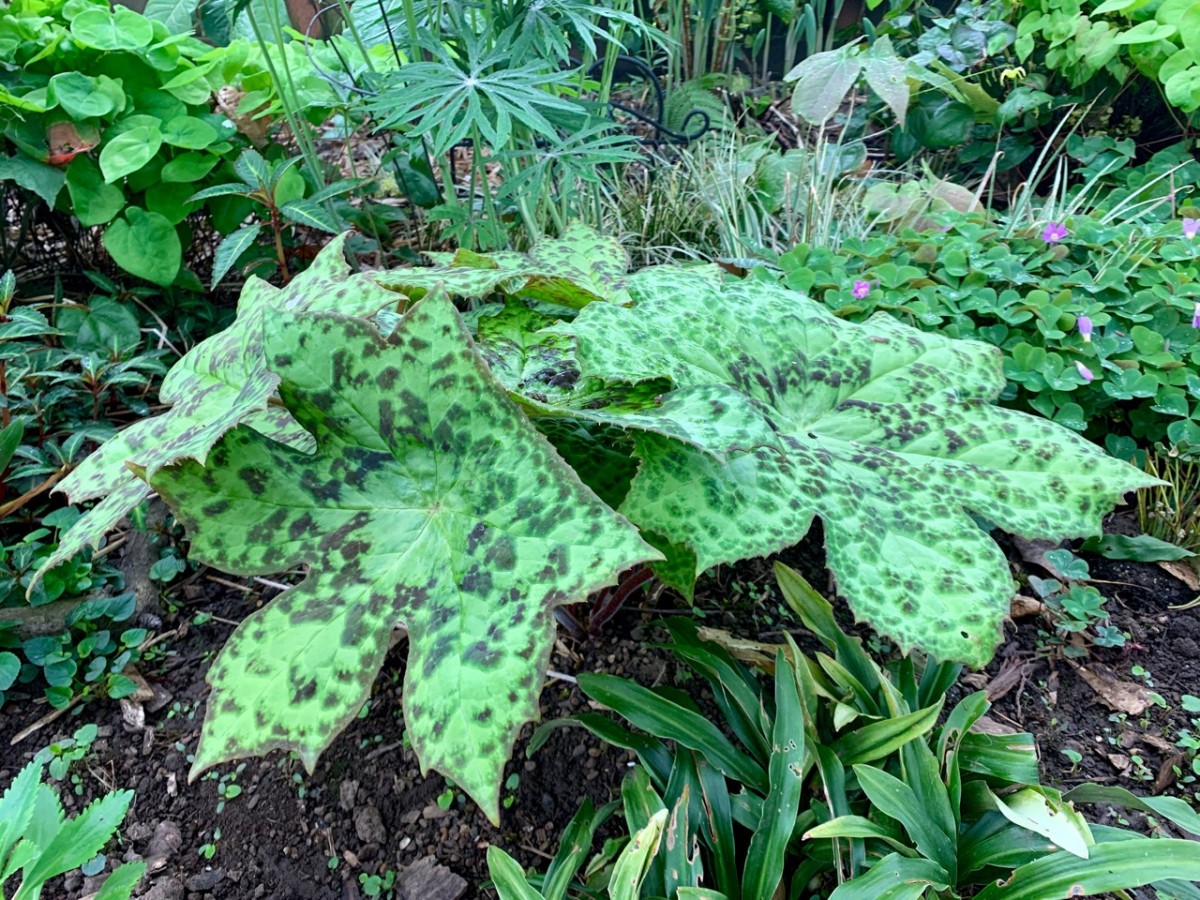 I think Secret Garden Growers has it right. This falls squarely in the need category.
Cheers